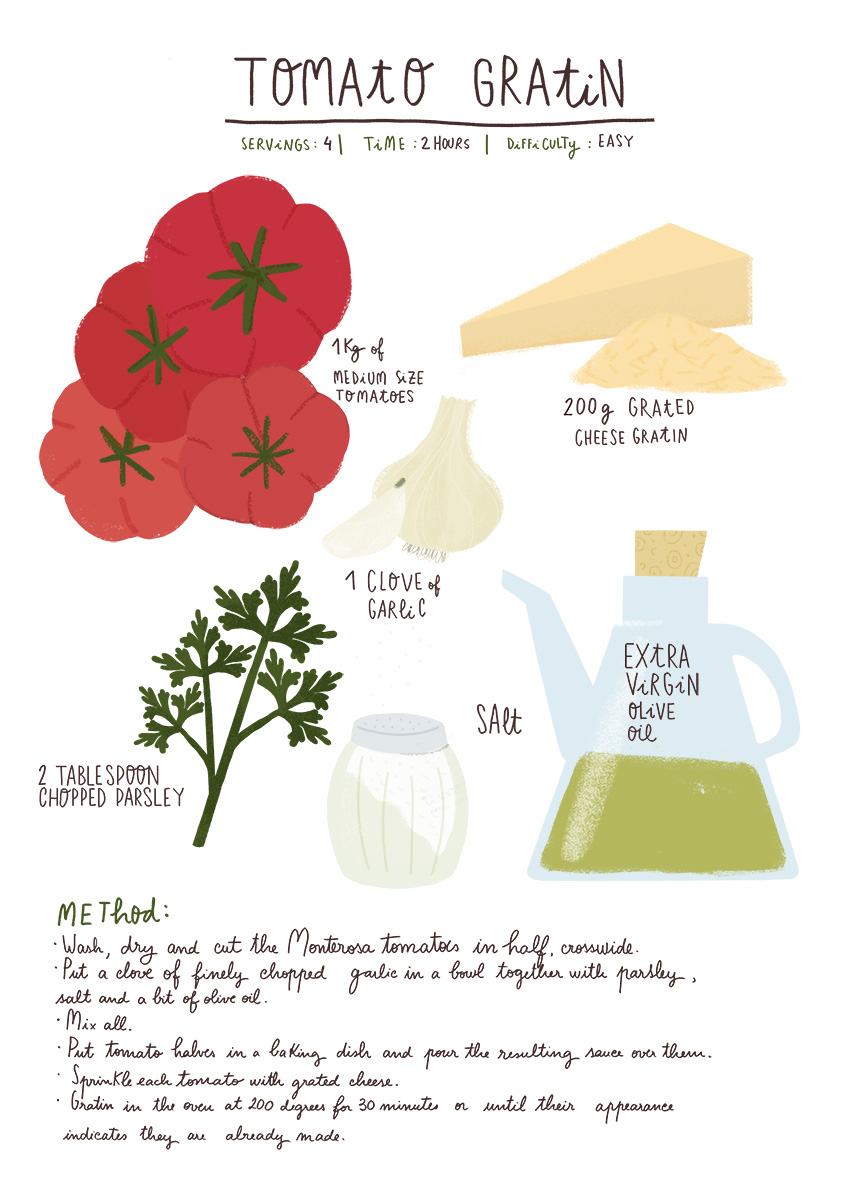 Below is another delicious quick and easy vegetarian recipe, that you can make in less than an hour and that you can serve both as an appetizer, as a garnish next to the main dish or as a main dish, accompanied for example by a salad.
It is the perfect recipe for lovers of Mediterranean flavours, which can be prepared in many different ways, with different combinations for the stuffing.
In this recipe, we have chosen a vegetarian version, which is also very simple to prepare, so even the most inexperienced cook will be able to make it.
Monterosa tomatoes baked in the oven are tasty and surprisingly light, as well as healthy, since they are made with just a little olive oil, grated cheese for the gratin, garlic, salt and parsley.
It's best to leave the tomatoes to rest for a while after taking them out of the oven. In fact, if you prefer, you can eat them at room temperature, which is how they are usually eaten in summer, perhaps the most popular season for this recipe.
Servings: 4
Time: 35 minutes
Difficulty: Easy
Ingredients::
1 kg of medium-sized tomatoes
200 g grated cheese gratin
1 clove of garlic
2 tablespoons chopped parsley
Extra virgin olive oil
Salt
Preparation Method
Wash, dry and cut the Monterosa tomatoes in half, crosswise.
Put a clove of finely chopped garlic in a bowl together with parsley, salt and a bit of olive oil.
Mix all.
Put the tomato halves in a baking dish and pour the resulting sauce over them.
Sprinkle each tomato with grated cheese.
Gratin in the oven at 200 degrees for 30 minutes or until their appearance indicates they are already made.