Living teastfully
The Monterosa is an unparalleled tomato. This new tomato brand is here to stay. Its asymmetrical, flattened and ribbed shape provides it a delicate and peculiar aspect. The pink colour of its maturity, together with an intense herbaceous aroma makes it simply irresistible. Juicy and tasty, tomato Monterosa is the perfect combination of flavour, texture, shape and colour.

Taste me!
Monterosa tomatoes directly delivered to your home!
You can buy our seeds or receive tomatoes in one of our custom boxes ready to enjoy them. Enrich your diet with most natural flavour of this new brand of pink tomatoes.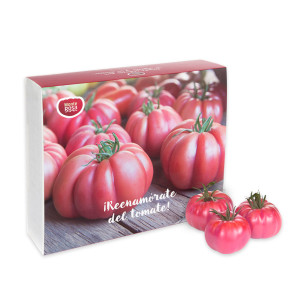 Tomato Boxes
3-5 Kgs Boxes.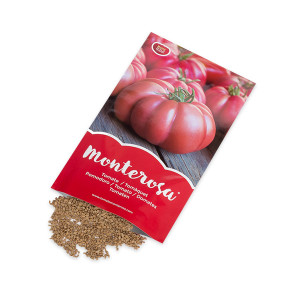 Seeds Pack
25 Seeds Packs.

Tomato

 R

ecipes
Explore our cookbook and enjoy the endless culinary possibilities offered by a Monterosa tomato, a tomato that will captivate you with its texture, flavour and unmistakable herbaceous aroma of the most natural garden tomato. Taste all the nuances of the Mediterranean diet in this selection of the most delicious and healthy dishes.
As far as summer classics go, the Greek salad is one of those traditional Mediterranean dishes…
Pink, yellow, orange or chocolate… Can four different Monterosa tomatoes come together in a recipe that,…
Tomato sauce is probably the most popular of all preserves, for its incredible versatility in the…