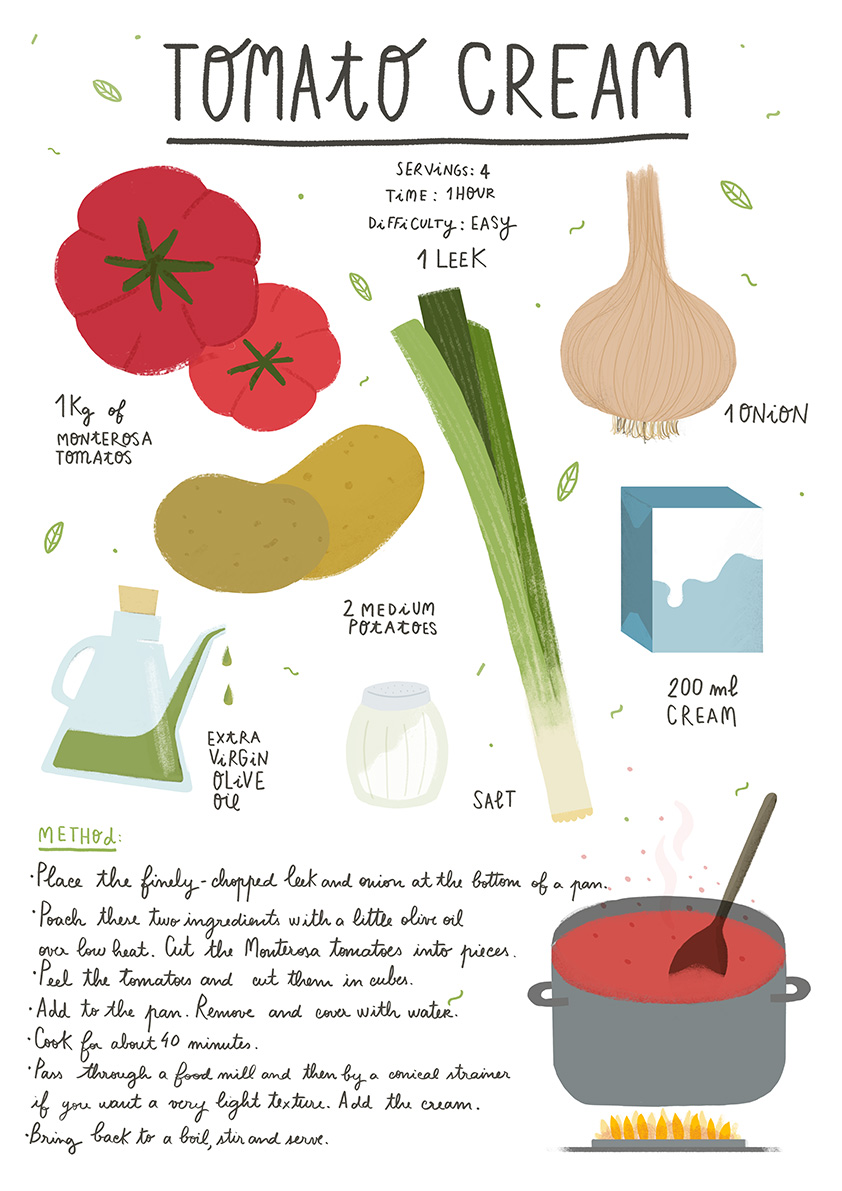 Servings: 4
Time: 1 hour
Difficulty: Easy
Ingredients:
1 leek
1 onion
2 medium potatoes
1 kg of Monterosa tomatoes
200 ml cream
Extra virgin olive oil and salt
Preparation Method
Place the finely-chopped leek and onion at the bottom of a pan.
Poach these two ingredients with a little olive oil over low heat.
Cut the Monterosa tomatoes into pieces.
Peel the potatoes and cut them in cubes.
Add to the pan. Remove and cover with water.
Cook for about 40 minutes.
Pass through a food mill and then by a conical strainer if you want a very light texture.
Add the cream.
Bring back to a boil, stir and serve.