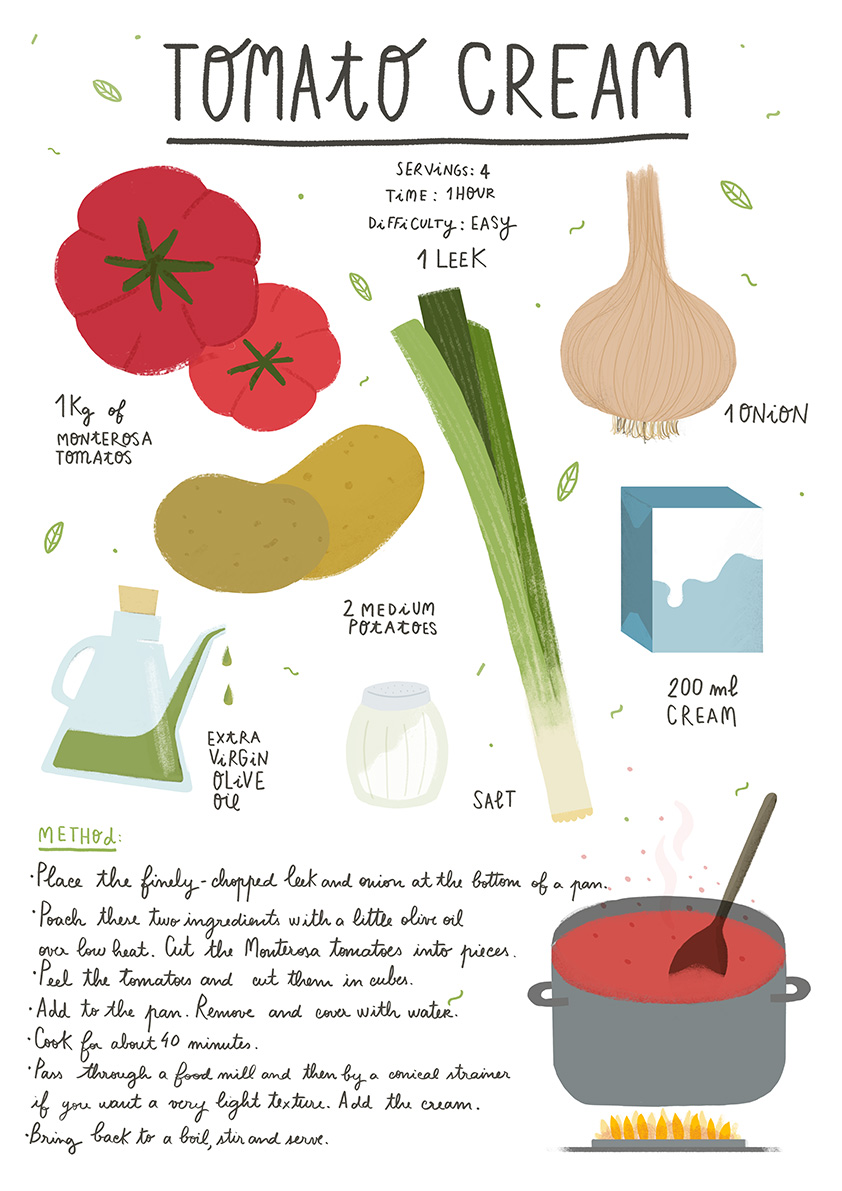 Cream of tomato is a tasty and simple recipe, since you only need a few ingredients: a leek, an onion, two medium potatoes, 200 ml of single cream, olive oil (extra virgin is best), salt and, of course, a kilo of delicious Monterosa tomatoes.
It is a simple but effective recipe. In just one hour, between preparation and cooking time, you'll be able to serve a dish made with seasonal products which is hard to beat for its colour and its typical aroma, which will only be further enhanced if you use Monterosa tomatoes as the main ingredient.
The key to the success of this recipe is using this type of tomato, since it retains its original flavour even after cooking, unlike other tomato varieties.
It is a perfect recipe for any time of the year and it is also an ideal dish for those who don't want to eat anything too rich, allowing them to enjoy a light and tasty soup, which is also nutritious and balanced.
Go ahead and prepare your Monterosa tomato-based cream. You'll be preparing it again and again at every opportunity!
Servings: 4
Time: 1 hour
Difficulty: Easy
Ingredients:
1 leek
1 onion
2 medium potatoes
1 kg of Monterosa tomatoes
200 ml cream
Extra virgin olive oil and salt
Preparation Method
Place the finely-chopped leek and onion at the bottom of a pan.
Poach these two ingredients with a little olive oil over low heat.
Cut the Monterosa tomatoes into pieces.
Peel the potatoes and cut them in cubes.
Add to the pan. Remove and cover with water.
Cook for about 40 minutes.
Pass through a food mill and then by a conical strainer if you want a very light texture.
Add the cream.
Bring back to a boil, stir and serve.