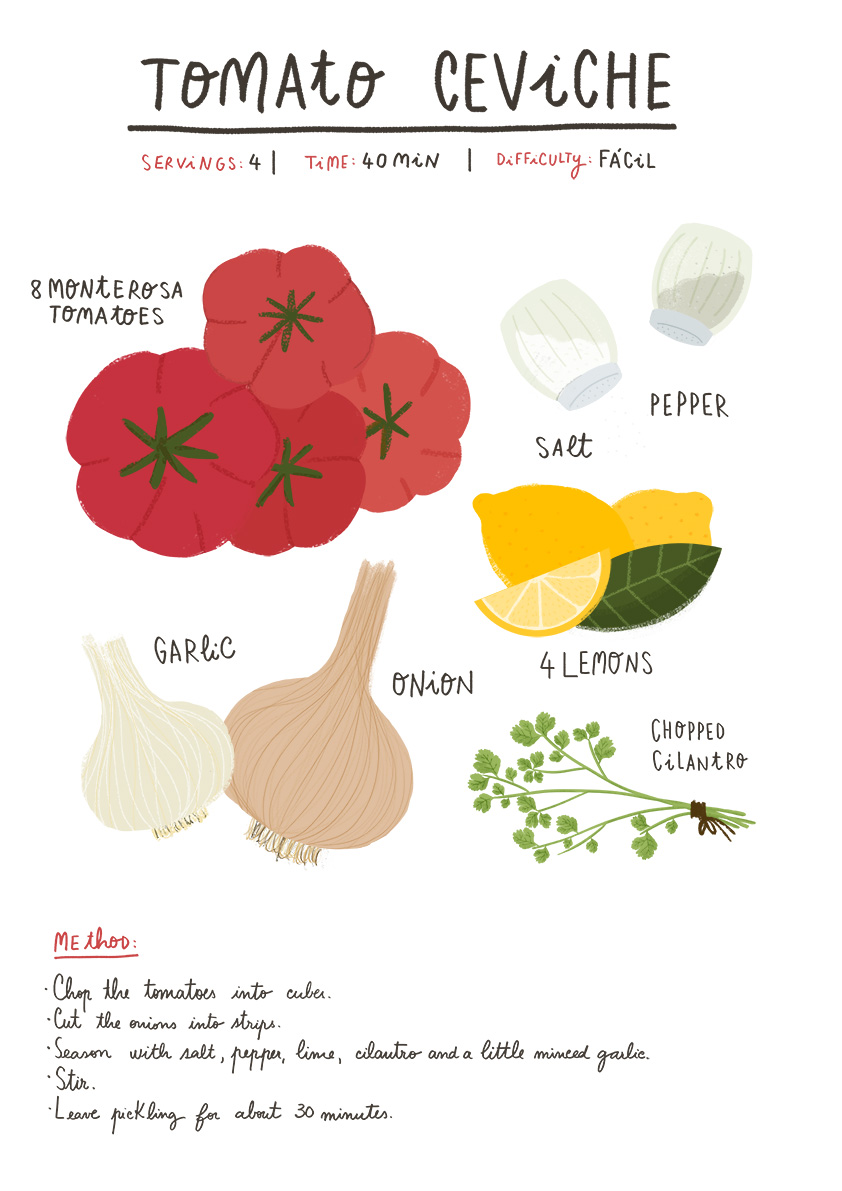 Fresh and quick to prepare, this Monterosa tomato ceviche is a variation on the typical Peruvian ceviche recipe that is usually made with fish.
This doesn't mean it's any less delicious or tasty. It's also easy and relatively quick to prepare since, unlike with the fish version, this ceviche doesn't need to be pickled for a long time. In less than an hour it'll be ready to be served at the table and enjoyed.
For this recipe you'll need 8 Monterosa tomatoes to prepare 4 delicious servings of ceviche. For the dressing, you'll need 4 lemons, onion, garlic and chopped coriander. Finally, to season, salt and pepper.
Enjoy a delicious Monterosa tomato ceviche, a great vegan alternative to fish ceviche that will leave your guests pleasantly surprised.
Servings: 4
Time: 40 minutes
Difficulty: Easy
Ingredients:
8 Monterosa tomatoes
4 lemons
Onion and garlic
Chopped Cilantro
Salt and pepper
Preparation Method
Chop the tomatoes into cubes.
Cut the onion into strips.
Season with salt, pepper, lime, cilantro and a little minced garlic.
Stir.
Leave pickling for about 30 minutes.