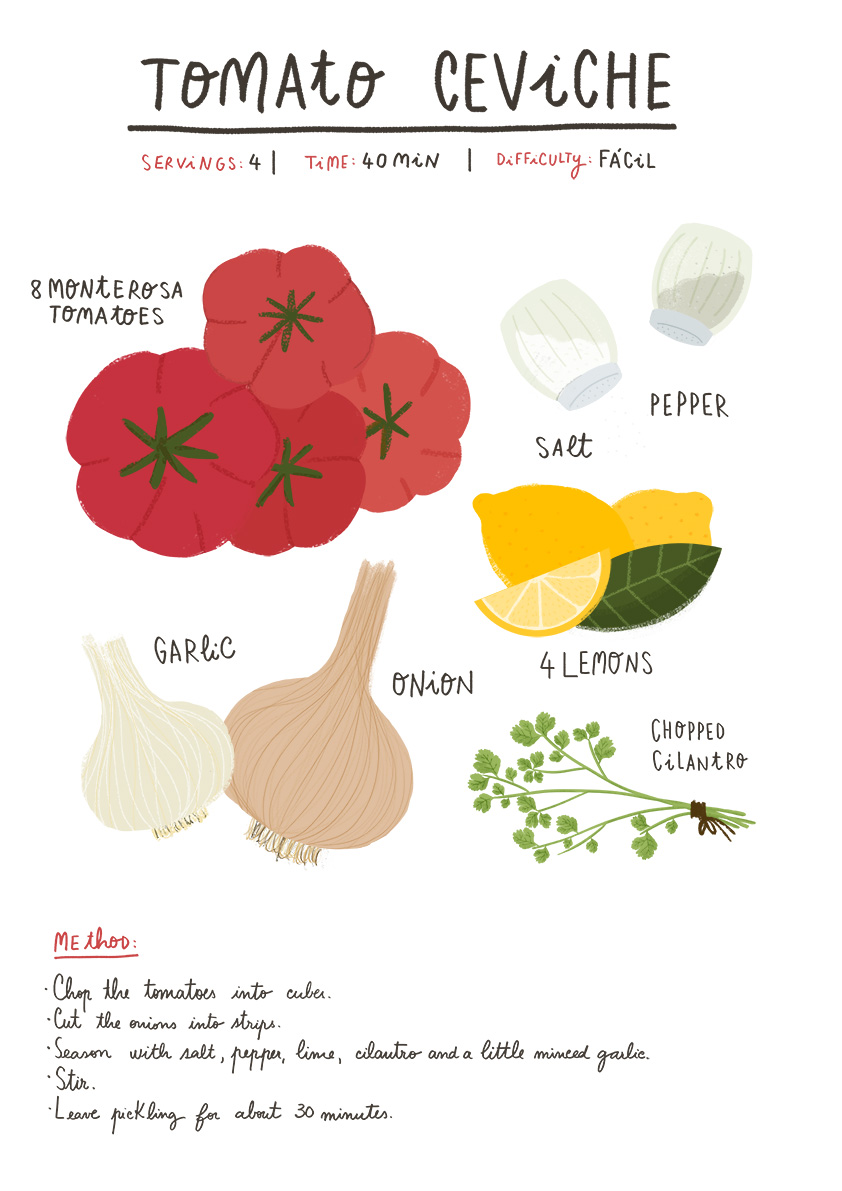 Servings: 4
Time: 40 minutes
Difficulty: Easy
Ingredients:
8 Monterosa tomatoes
4 lemons
Onion and garlic
Chopped Cilantro
Salt and pepper
Preparation Method
Chop the tomatoes into cubes.
Cut the onion into strips.
Season with salt, pepper, lime, cilantro and a little minced garlic.
Stir.
Leave pickling for about 30 minutes.