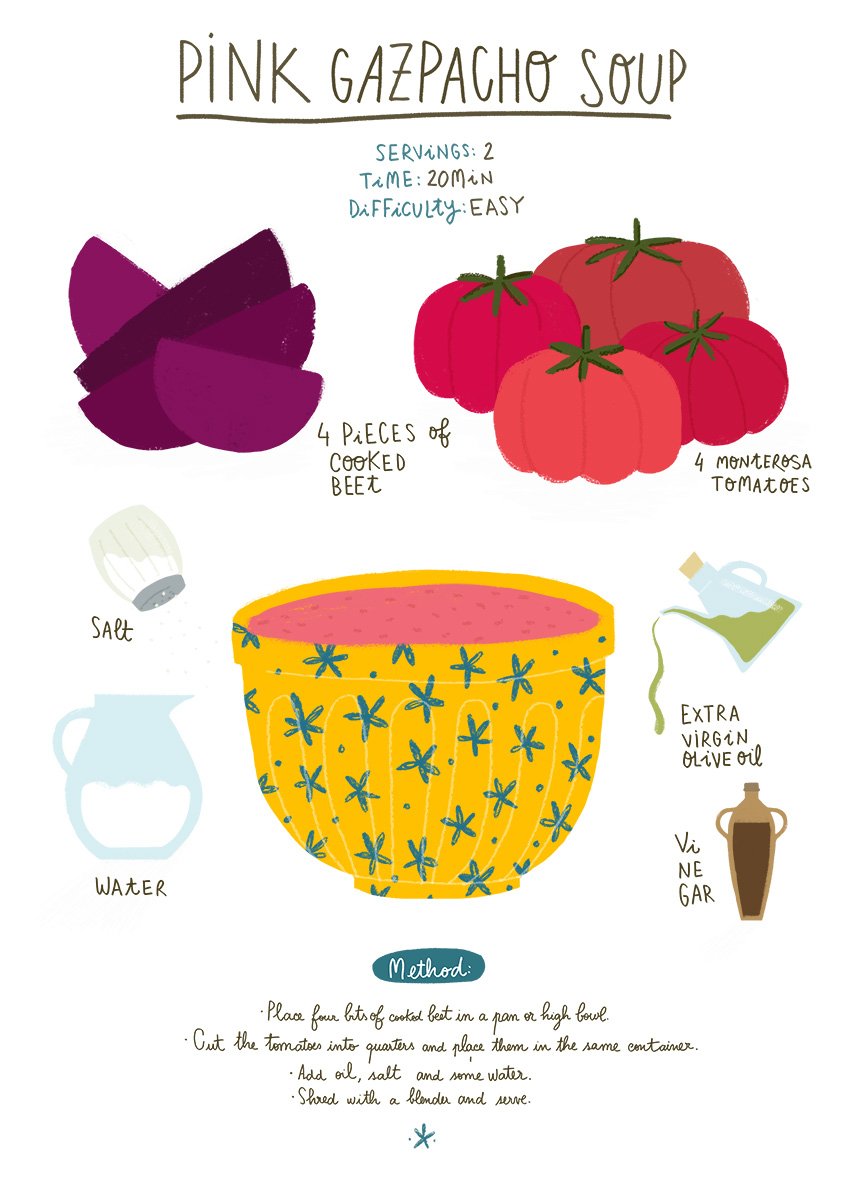 Gazpacho is without doubt one of the most typical and common dishes in Spanish cuisine, but did you know that it can be prepared in a thousand different ways? And moreover, the recipe for pink gazpacho that we propose here is incredible.
It is a beetroot and tomato (Monterosa of course) based gazpacho, with a fresh and aromatic flavour. Also, these two vegetables are among the healthiest of all. Beetroots contain high levels of betaine, a substance capable of improving cardiovascular and respiratory functions, and the tomato has many attributes, including antioxidant properties and a high concentration of vitamins and minerals.
Not only is this a tasty and healthy dish, but it is also very low in calories: 100 grams of beetroot contain only 25 Kcal, while the Monterosa tomato has even less, just 18 Kcal per 100 grams.
Servings: 2
Time: 20 minutes
Difficulty: Easy
Ingredients:
4 Monterosa tomatoes
4 pieces of cooked beet
Extra virgin olive oil
Vinegar and salt
Water
Preparation Method
Place four bits of cooked beet in a pan or high bowl.
Cut the tomatoes into quarters and place them in the same container.
Add oil, salt and some water.
Shred with a blender and serve.