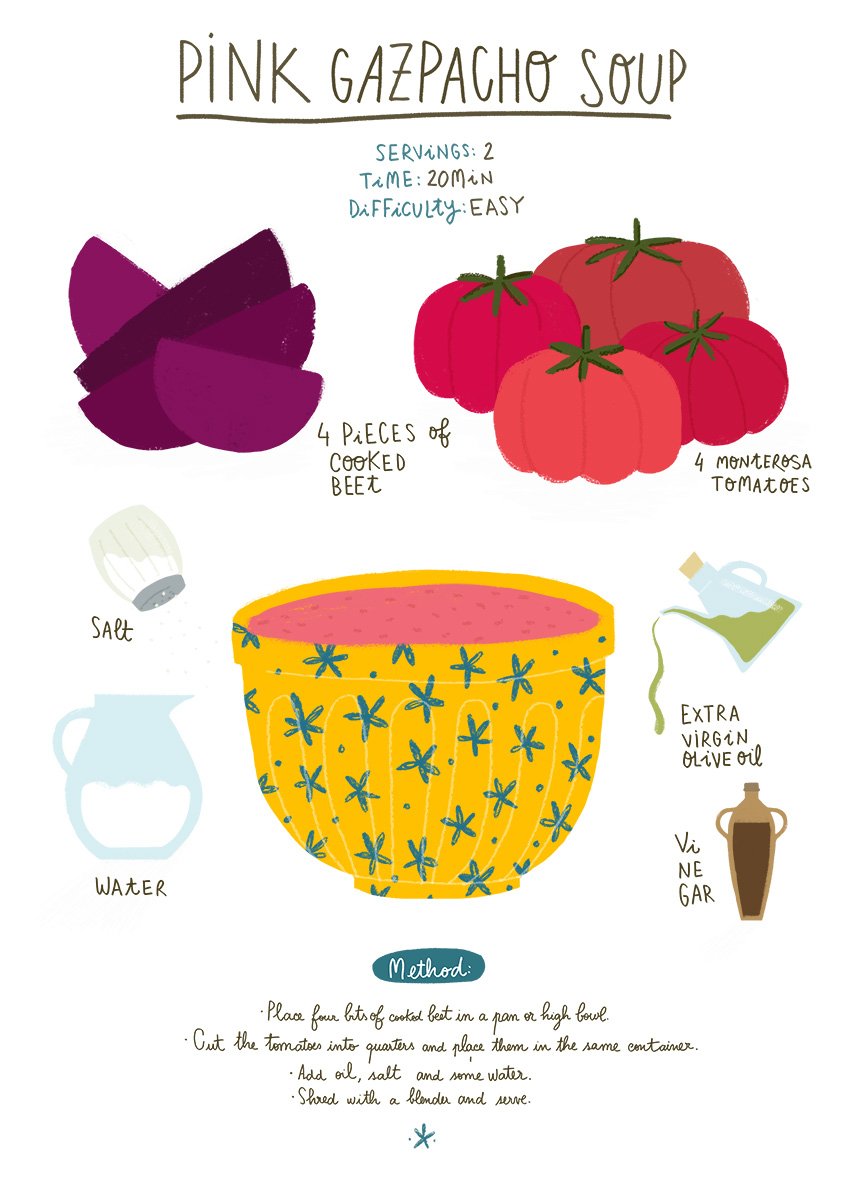 Servings: 2
Time: 20 minutes
Difficulty: Easy
Ingredients:
4 Monterosa tomatoes
4 pieces of cooked beet
Extra virgin olive oil
Vinegar and salt
Water
Preparation Method
Place four bits of cooked beet in a pan or high bowl.
Cut the tomatoes into quarters and place them in the same container.
Add oil, salt and some water.
Shred with a blender and serve.