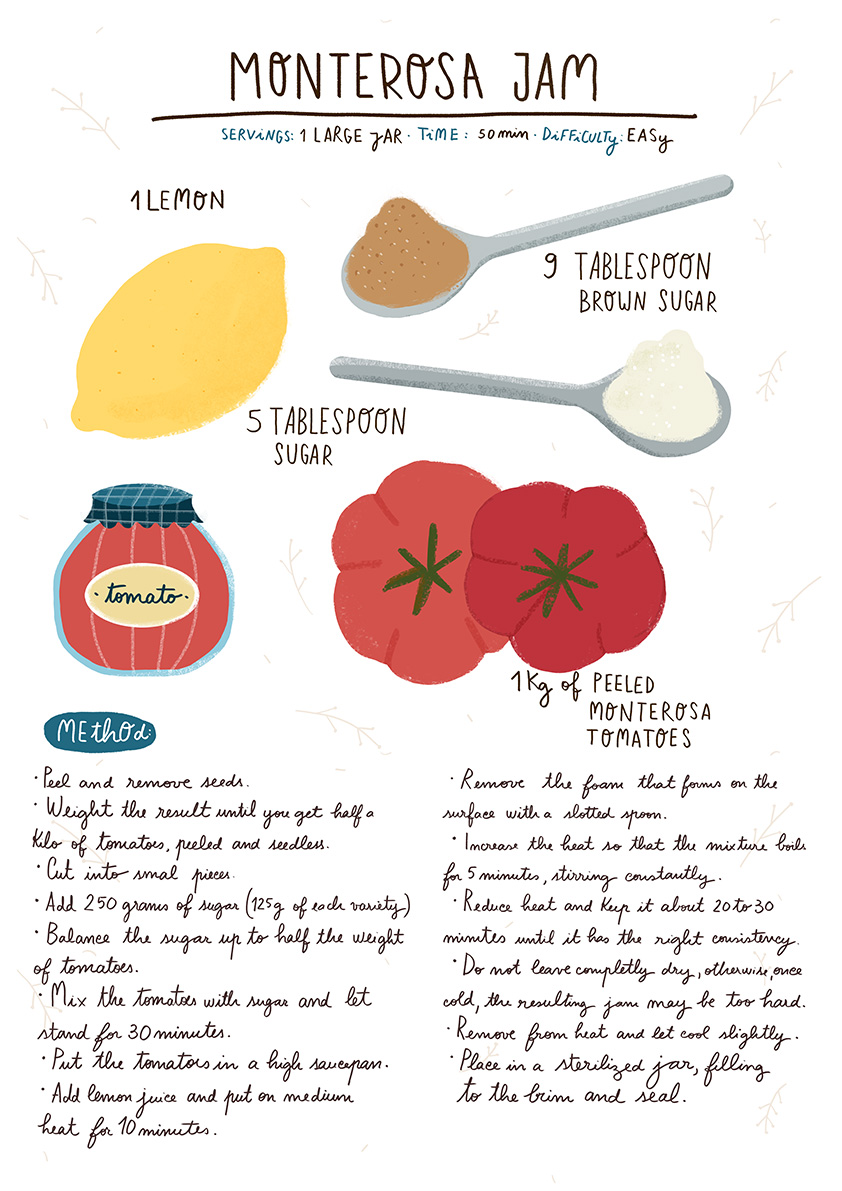 Would you like to enjoy a sweet tomato jam at any time of the year that can be used to enrich your appetizers and snacks with its taste and flavour?
With this Monterosa tomato jam base recipe you can prepare your delicious jam easily and in no time. Simply get hold of the ingredients and follow the instructions below.
Once ready and after it has cooled down a bit, you can use it to prepare delicious savoury appetizers, for example with cheeses or sausages, which will combine perfectly with the sweet flavour of the jam, or to prepare delicious sandwiches as an afternoon snack for kids, or for grown-ups!
An extra tip: make sure you sterilize the containers you're going to use to store the jam in. This is very easy to do, just carefully boil the glass jar you're going to use in water and let it air dry, resting it upside down on a clean cloth.
Servings: 1 large jar
Time: 50 minutes
Difficulty: Easy
Ingredients:
1 kg of peeled Monterosa tomatoes

9 tablespoons brown sugar

5 tablespoons sugar

A lemon
Preparation Method
Peel and remove seeds.
Weigh the result until you get half a kilo of tomatoes, peeled and seedless.
Cut into small pieces.
Add 250 grams of sugar (125 grams of each variety).
* Balance the sugar up to half the weight of tomatoes.
Mix the tomatoes with sugar and let stand 30 minutes.
Put the tomatoes in a high saucepan.
Add lemon juice and put on medium heat for 10 minutes.
Remove the foam that forms on the surface with a slotted spoon.
Increase the heat so that the mixture boils for 5 minutes, stirring constantly.
Reduce heat and keep it about 20 or 30 minutes until it has the right consistency.
* Do not leave completely dry, otherwise, once cold, the resulting jam may be too hard.
Remove from heat and let cool slightly.
Place in a sterilized jar, filling to the brim and seal.