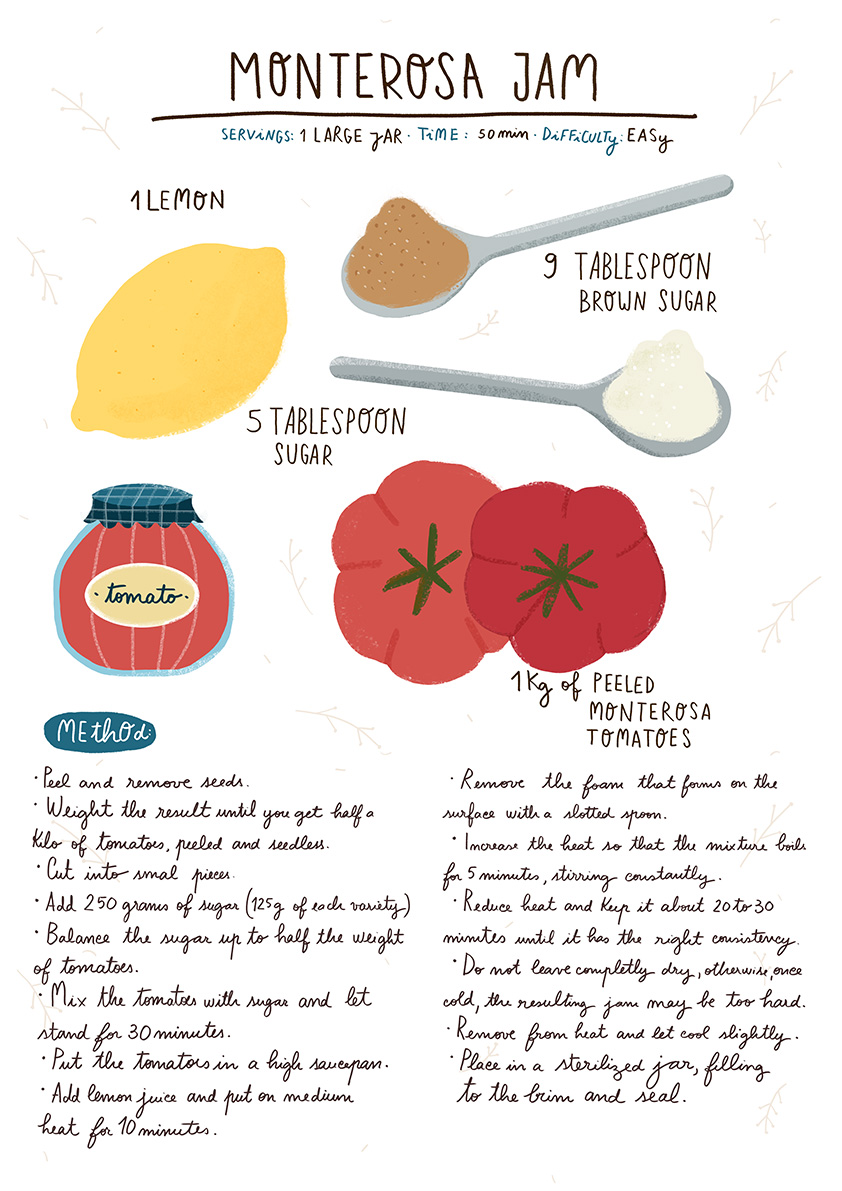 Servings: 1 large jar
Time: 50 minutes
Difficulty: Easy
Ingredients:
1 kg of peeled Monterosa tomatoes

9 tablespoons brown sugar

5 tablespoons sugar

A lemon
Preparation Method
Peel and remove seeds.
Weigh the result until you get half a kilo of tomatoes, peeled and seedless.
Cut into small pieces.
Add 250 grams of sugar (125 grams of each variety).
* Balance the sugar up to half the weight of tomatoes.
Mix the tomatoes with sugar and let stand 30 minutes.
Put the tomatoes in a high saucepan.
Add lemon juice and put on medium heat for 10 minutes.
Remove the foam that forms on the surface with a slotted spoon.
Increase the heat so that the mixture boils for 5 minutes, stirring constantly.
Reduce heat and keep it about 20 or 30 minutes until it has the right consistency.
* Do not leave completely dry, otherwise, once cold, the resulting jam may be too hard.
Remove from heat and let cool slightly.
Place in a sterilized jar, filling to the brim and seal.