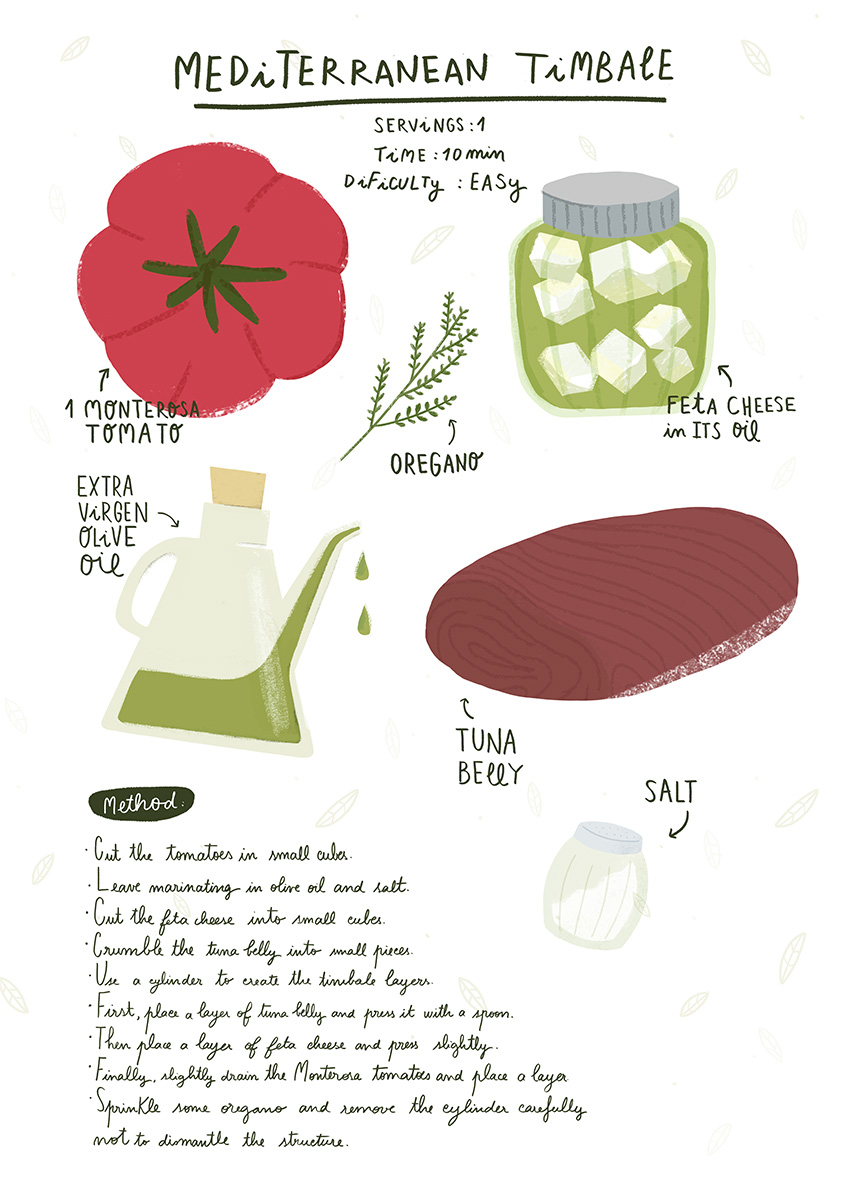 Servings: 1
Time: 10 minutes
Difficulty: Easy
Ingredients:
1 Monterosa tomato

Feta cheese in its oil

Tuna belly

Extra virgin olive oil and salt

Oregano
Preparation Method
Cut the tomatoes into small cubes.
Leave marinating in olive oil and salt.
Cut the feta cheese into small cubes.
Crumble the tuna belly into small pieces.
Use a cylinder to create the timbale layers.
First, place a layer of tuna belly and press it with a spoon.
Then, place a layer of feta cheese and press slightly.
Finally, slightly drain the Monterosa tomatoes and place a layer.
Sprinkle some oregano and remove the cylinder carefully not to dismantle the structure.