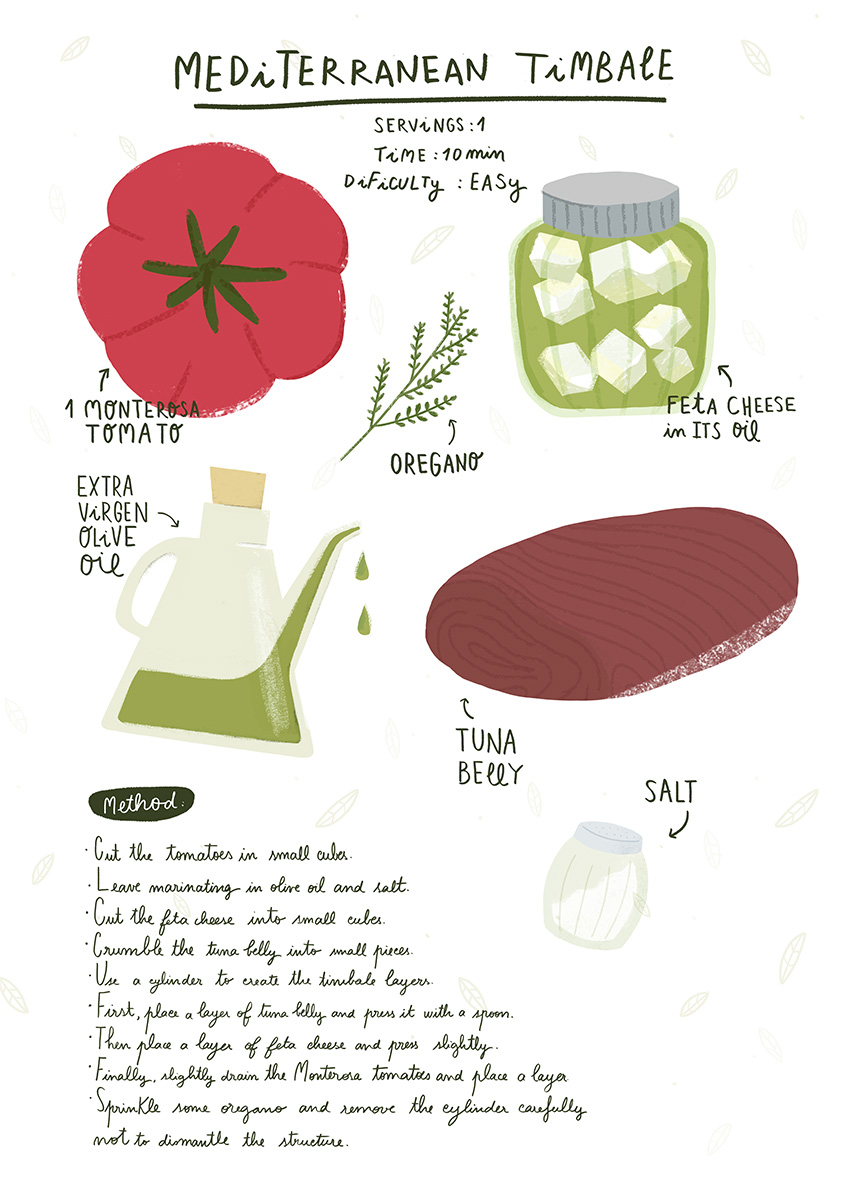 This Mediterranean timbale recipe is a dish which despite being quick to prepare (you only need about 10 minutes) and not requiring any cooking expertise, can be considered a little gastronomic gem.
This recipe contains all the traditional flavours of the Mediterranean: feta cheese, typical of Greece; tuna belly, which in Spain is fished on the Atlantic coast; olive oil, perhaps the most distinctive food of the Mediterranean; and of course the Monterosa tomato, all combine perfectly with each other, helping to create a dish with a lot of body and flavour.
The result is an original and elegant dish, whose presentation, despite its simplicity, will surprise your guests. It can be accompanied with a sauce or a reduction to your liking.
Try it now! You won't be able to resist making this timbale recipe—in which the Monterosa tomato pairs perfectly with the other Mediterranean flavours—time and again.
Servings: 1
Time: 10 minutes
Difficulty: Easy
Ingredients:
1 Monterosa tomato

Feta cheese in its oil

Tuna belly

Extra virgin olive oil and salt

Oregano
Preparation Method
Cut the tomatoes into small cubes.
Leave marinating in olive oil and salt.
Cut the feta cheese into small cubes.
Crumble the tuna belly into small pieces.
Use a cylinder to create the timbale layers.
First, place a layer of tuna belly and press it with a spoon.
Then, place a layer of feta cheese and press slightly.
Finally, slightly drain the Monterosa tomatoes and place a layer.
Sprinkle some oregano and remove the cylinder carefully not to dismantle the structure.