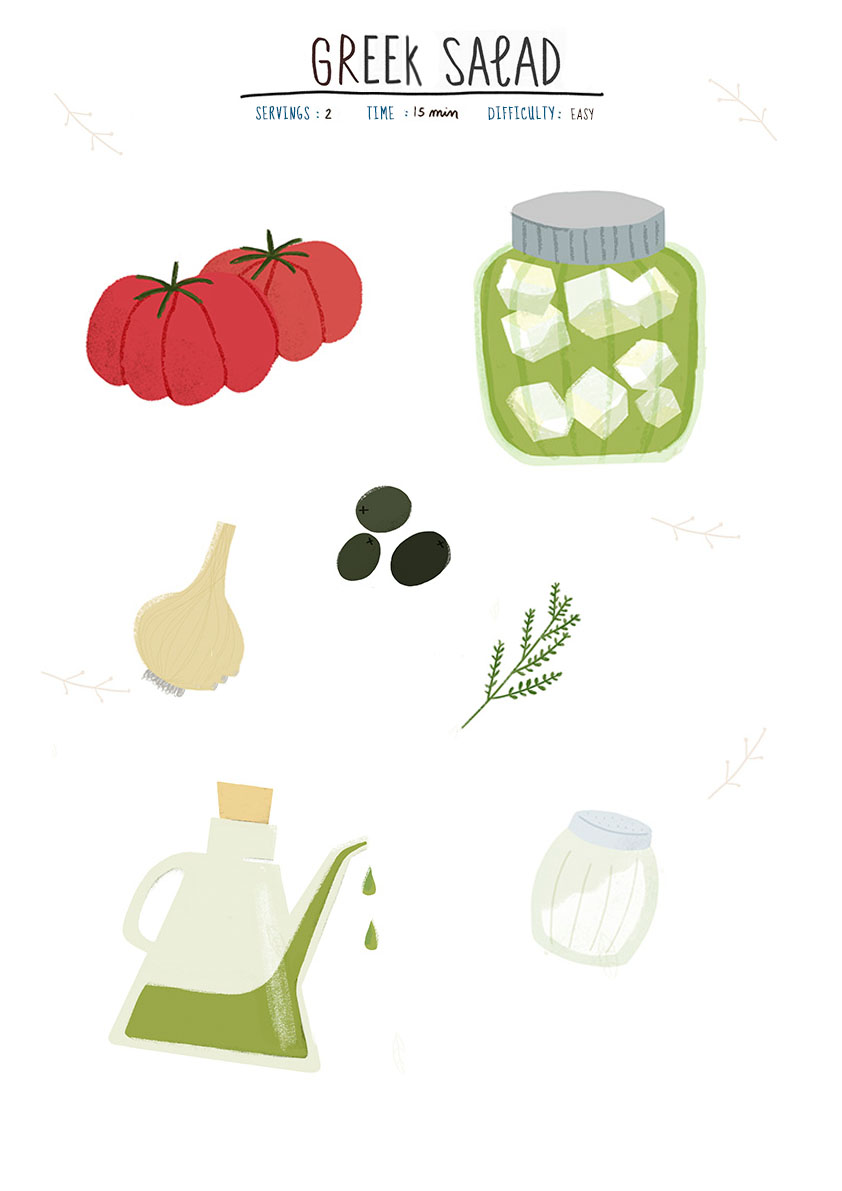 As far as summer classics go, the Greek salad is one of those traditional Mediterranean dishes that becomes more popular when temperatures rise and the desire to prepare elaborate dishes disappears.
To prepare this easy recipe you'll only need a few minutes. The most important thing are the ingredients: they must be fresh and high quality, as is the star of this dish, the Monterosa tomato.
There is no doubt that there can be no better choice than the Monterosa tomato to prepare a delicious Greek salad, either using any of the four varieties of Monterosa according to your personal taste and preferences… or combining them all to give your salad a more original and colourful appearance!
This traditional Hellenic dish can be served as an accompaniment to fish or meat, or as a fresh starter for those hot summer days. For those who prefer to eat very little in summer, it can be served as the main dish, perhaps accompanied with a bit of bread or croutons.
Enjoy the flavours of the Mediterranean with this recipe, which combines the best seasonal products with the aromas of our land and with that unique touch that feta cheese gives this dish.
Servings: 2
Time: 15 minutes
Difficulty: Easy
Ingredients:
2 Monterosa tomatoes
10-15 black olives
1/2 cucumber
1/2 onion
1 small green pepper
25-35 cubes of feta cheese
Extra virgin olive oil
Salt
Oregano
Preparation
Cut the 2 Monterosa tomatoes into wedges.
Peel the cucumber, cut into slices and then into half-moons.
Cut the pepper into 2×2 cm squares.
Cut the half onion also into half-moons.
Take a bowl and, in the following order: pour the tomato, cucumber, pepper, onion, olives, feta cheese, salt and oregano.
Season with oil and stir.