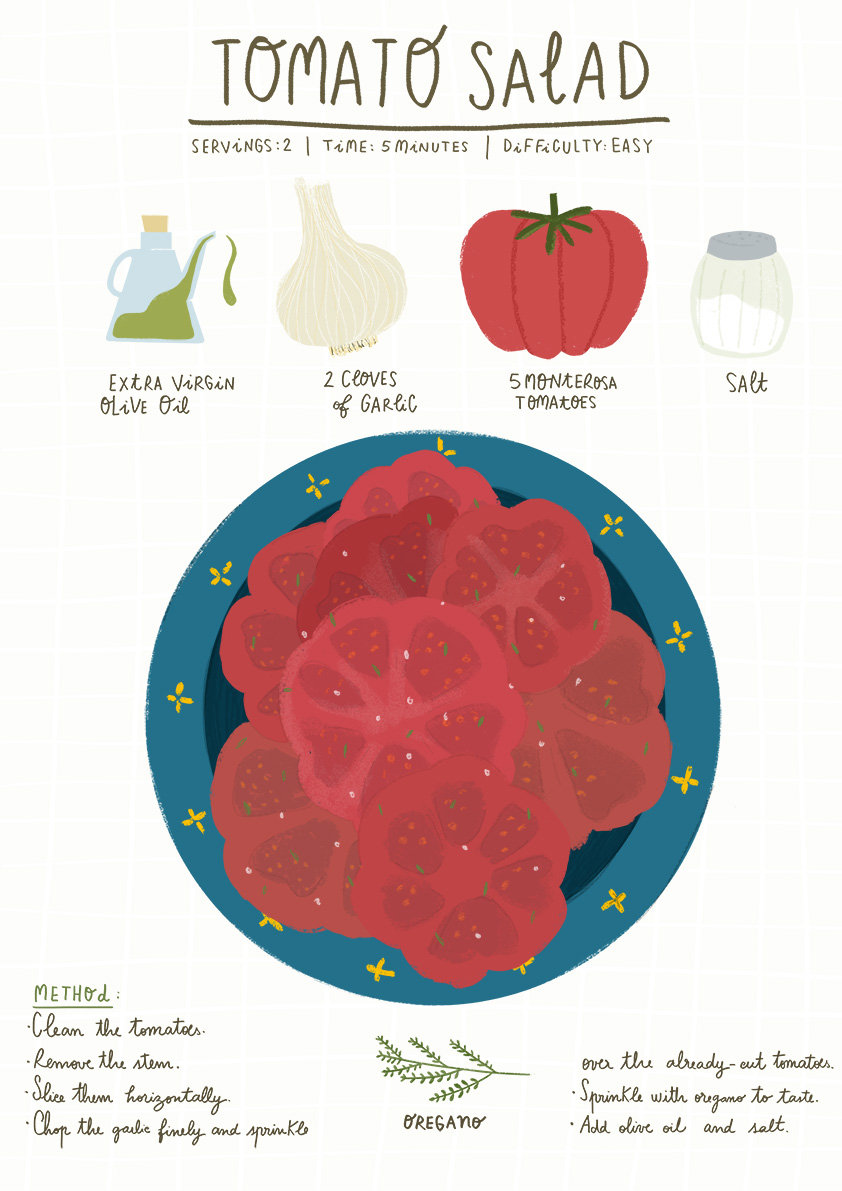 Are you in a hurry and have only a few minutes to eat? Are you looking for an easy, fast and filling recipe? Then the Monterosa tomato salad is the ideal dish for you.
There are all manner of different ways to prepare a tomato salad, starting from how tomatoes are cut, what dressing is added or what variety of tomatoes are used.
In this case we propose a classic version of this dish, in which the tomatoes are cut horizontally and seasoned with garlic, olive oil, oregano and salt. Of course, the success of this dish, as simple as it may seem, depends largely on the choice of tomato. To be safe, choose Monterosa tomatoes for your salad: juicy, tasty and with an unmistakable texture, they will make your salad impossible to beat.
This recipe can also be used as a base tomato salad to which you can add other ingredients to your liking. It is a dish that can be prepared in many different ways, accompanied for example by feta cheese, olives, cucumbers, tuna… the only limit is your imagination!
Servings: 2
Time: 5 minutes
Difficulty: Easy
Ingredients:
5 Monterosa tomatoes
2 cloves of garlic
Extra virgin olive oil
Oregano
Salt
Preparation Method:
Clean the tomatoes.
Remove the stem.
Slice them horizontally.
Chop the garlic finely and sprinkle over the already-cut tomatoes.
Sprinkle with oregano to taste.
Add olive oil and salt.