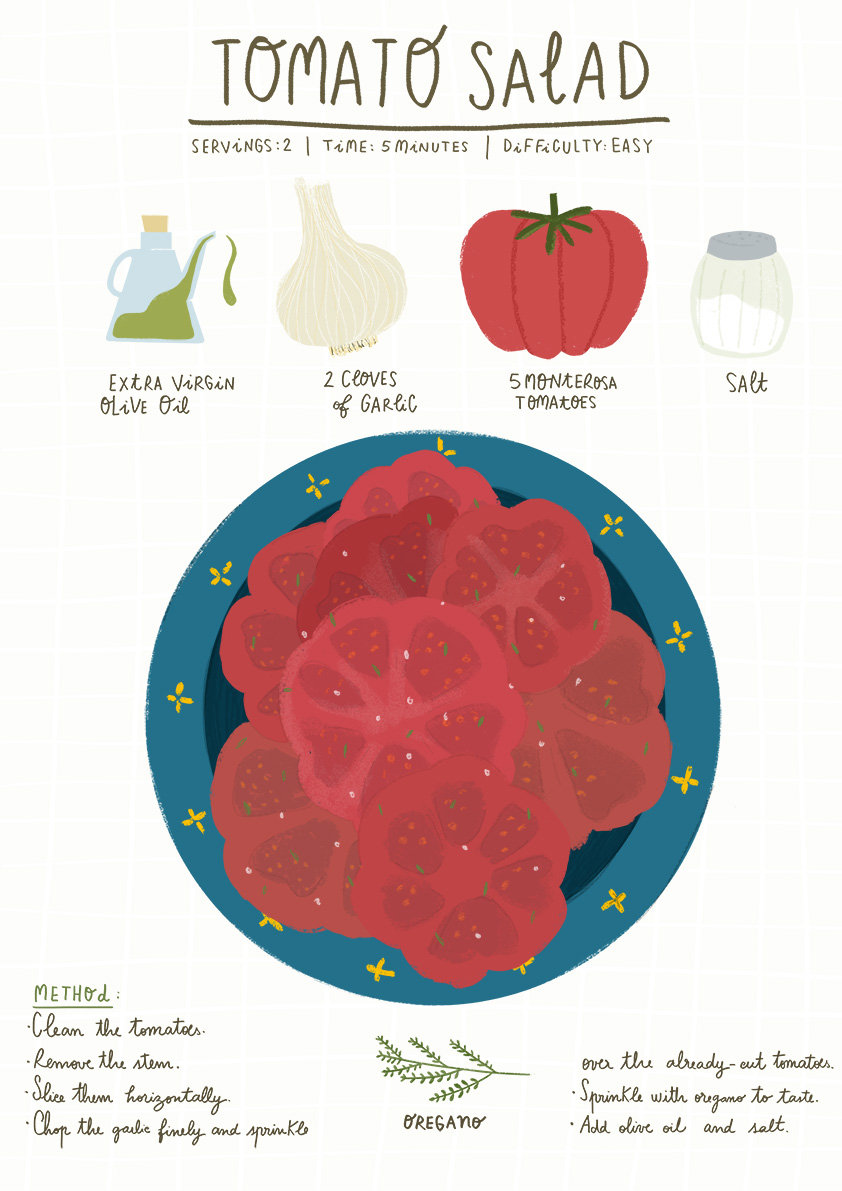 Servings: 2
Time: 5 minutes
Difficulty: Easy
Ingredients:
5 Monterosa tomatoes
2 cloves of garlic
Extra virgin olive oil
Oregano
Salt
Preparation Method:
Clean the tomatoes.
Remove the stem.
Slice them horizontally.
Chop the garlic finely and sprinkle over the already-cut tomatoes.
Sprinkle with oregano to taste.
Add olive oil and salt.