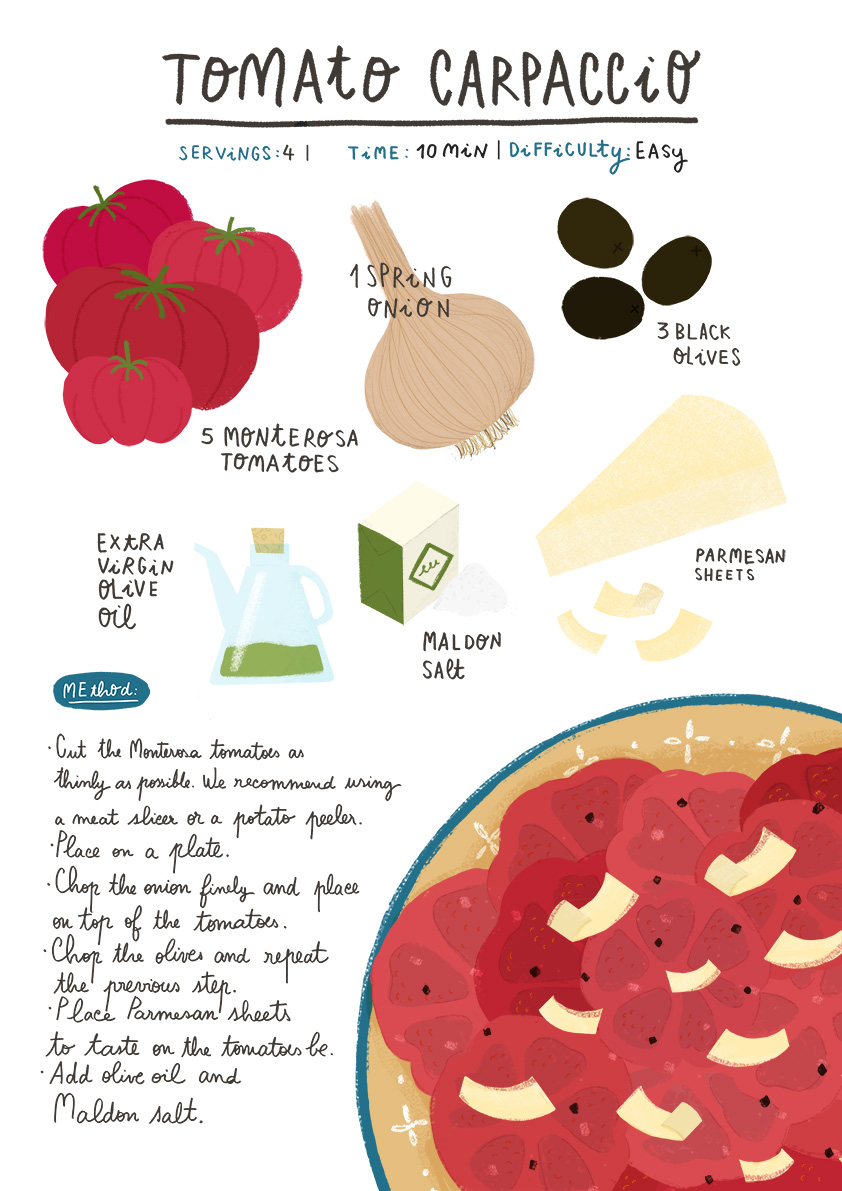 Servings: 4
Time: 10 minutes
Difficulty: Easy
Ingredients:
5 Monterosa tomatoes
1 spring onion
3 black olives
Parmesan sheets
Extra virgin olive oil
Maldon salt
Preparation Method
Cut the Monterosa tomatoes as thinly as possible. We recommend using a meat slicer or a potato peeler.
Place on a plate.
Chop the onion finely and place on top of the tomatoes.
Chop the olives and repeat the previous step.
Place Parmesan sheets to taste on the tomatoes be.
Add olive oil and Maldon salt.