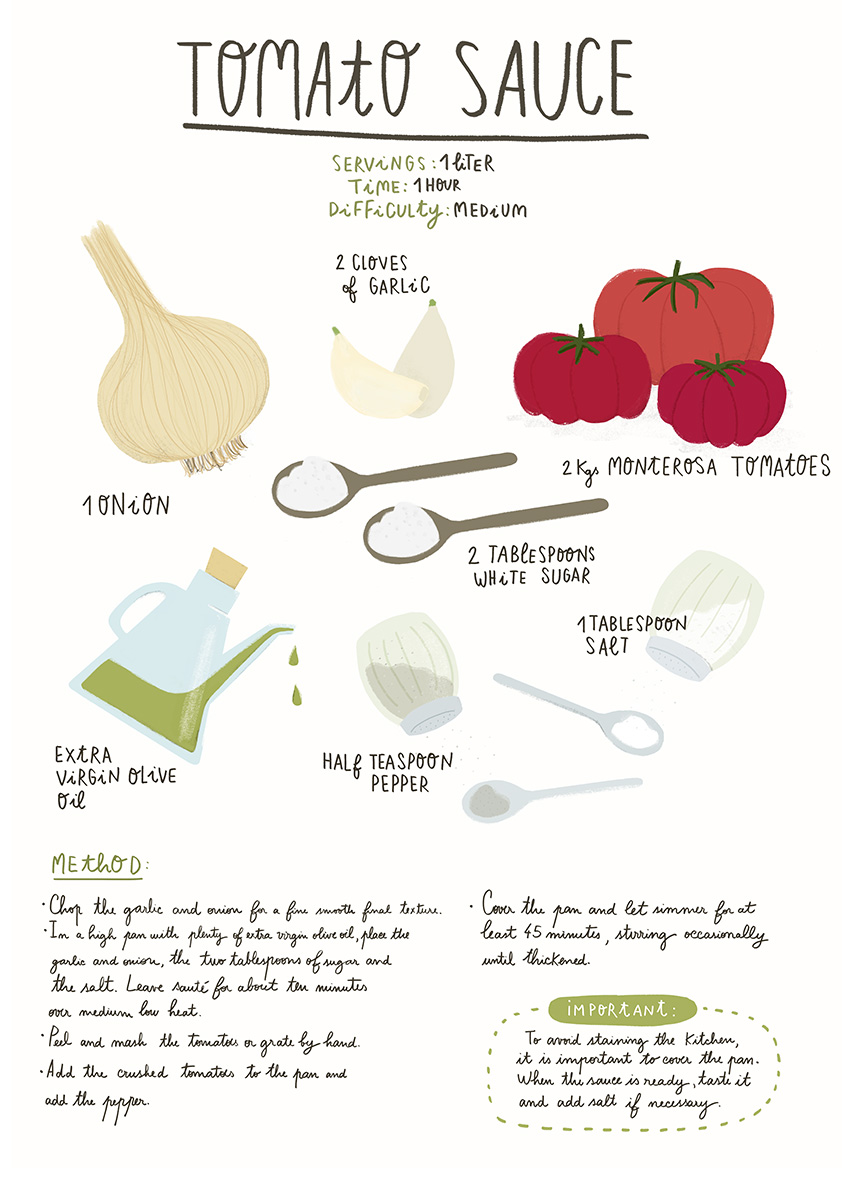 Servings: 1 liter
Time: 1 hour
Difficulty: Medium
Ingredients:
2kg Monterosa tomatoes
1 onion
2 cloves of garlic
2 tablespoons white sugar
1 tablespoon salt
Half a teaspoon pepper
Extra virgin olive oil
Preparation Method
Chop the garlic and onion for a fine and smooth final texture.
In a high pan with plenty of extra virgin olive oil, place the garlic and onion, the two tablespoons of sugar and the salt. Leave sauté for about ten minutes over medium-low heat.
Peel and mash the tomatoes or grate by hand.
Add the crushed tomatoes to the pan and add the pepper.
Cover the pan and let simmer for at least 45 minutes, stirring occasionally until thickened.
Important:
To avoid staining the kitchen, it is important to cover the pan.
When the sauce is ready, taste it and add salt if necessary.