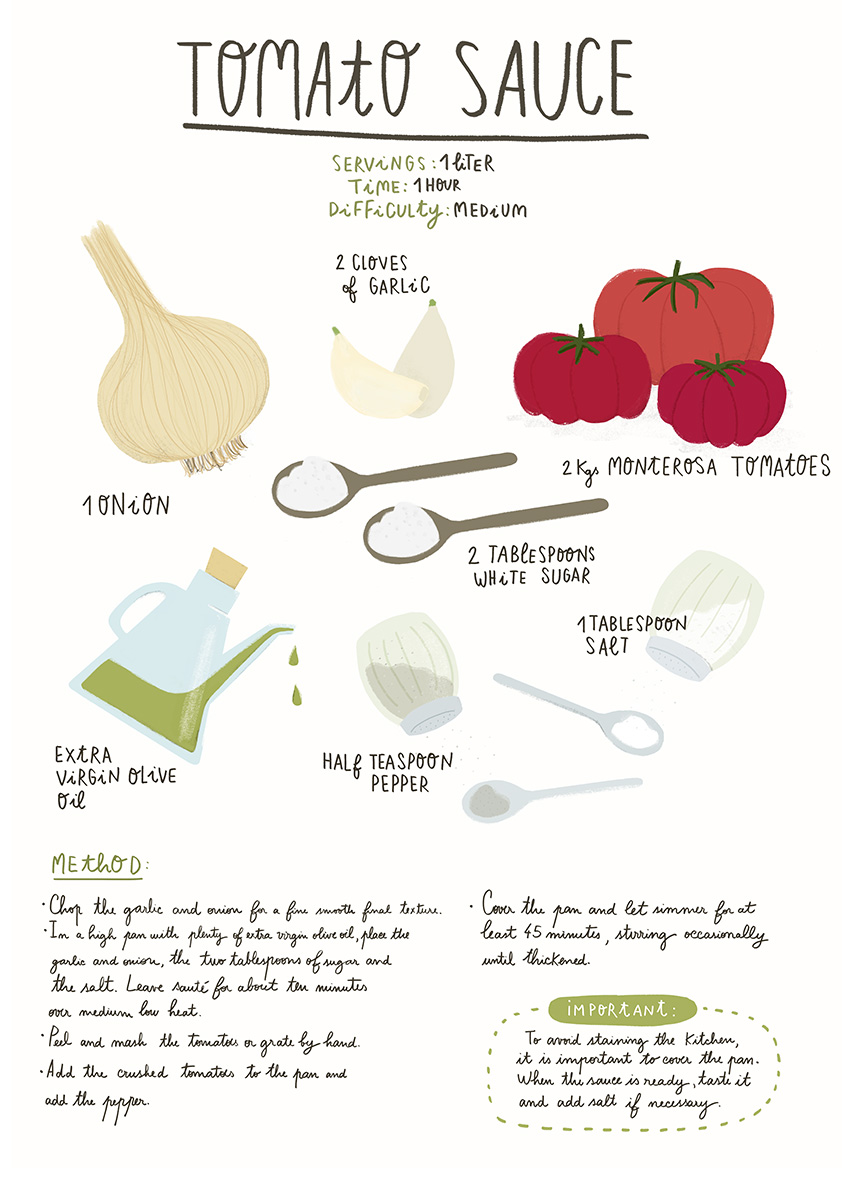 Tomato sauce is probably the most popular of all preserves, for its incredible versatility in the kitchen, for the ease with which it is prepared or simply for its spectacular taste.
Its unmistakable Mediterranean flavour stands out in all kinds of recipes, from a classic such as pizza, where the tomato sauce is used as a base, to aubergine parmigiana, in which layer after layer, the sauce mixes with the intense flavour of Parmesan cheese and mozzarella; as well as in recipes for lasagna, steamed fish, pasta dressing… the possibilities are almost endless!
Of course, to make your tomato sauce even tastier, we recommend using the best tomatoes. And there is no better choice for your sauce than to cook it using juicy and tasty Monterosa tomatoes!
Preparing this tomato sauce is very simple: carefully follow the preparation guidelines indicated below and you'll see how easy it is to prepare and how tasty the final result will be.
Servings: 1 liter
Time: 1 hour
Difficulty: Medium
Ingredients:
2kg Monterosa tomatoes
1 onion
2 cloves of garlic
2 tablespoons white sugar
1 tablespoon salt
Half a teaspoon pepper
Extra virgin olive oil
Preparation Method
Chop the garlic and onion for a fine and smooth final texture.
In a high pan with plenty of extra virgin olive oil, place the garlic and onion, the two tablespoons of sugar and the salt. Leave sauté for about ten minutes over medium-low heat.
Peel and mash the tomatoes or grate by hand.
Add the crushed tomatoes to the pan and add the pepper.
Cover the pan and let simmer for at least 45 minutes, stirring occasionally until thickened.
Important:
To avoid staining the kitchen, it is important to cover the pan.
When the sauce is ready, taste it and add salt if necessary.