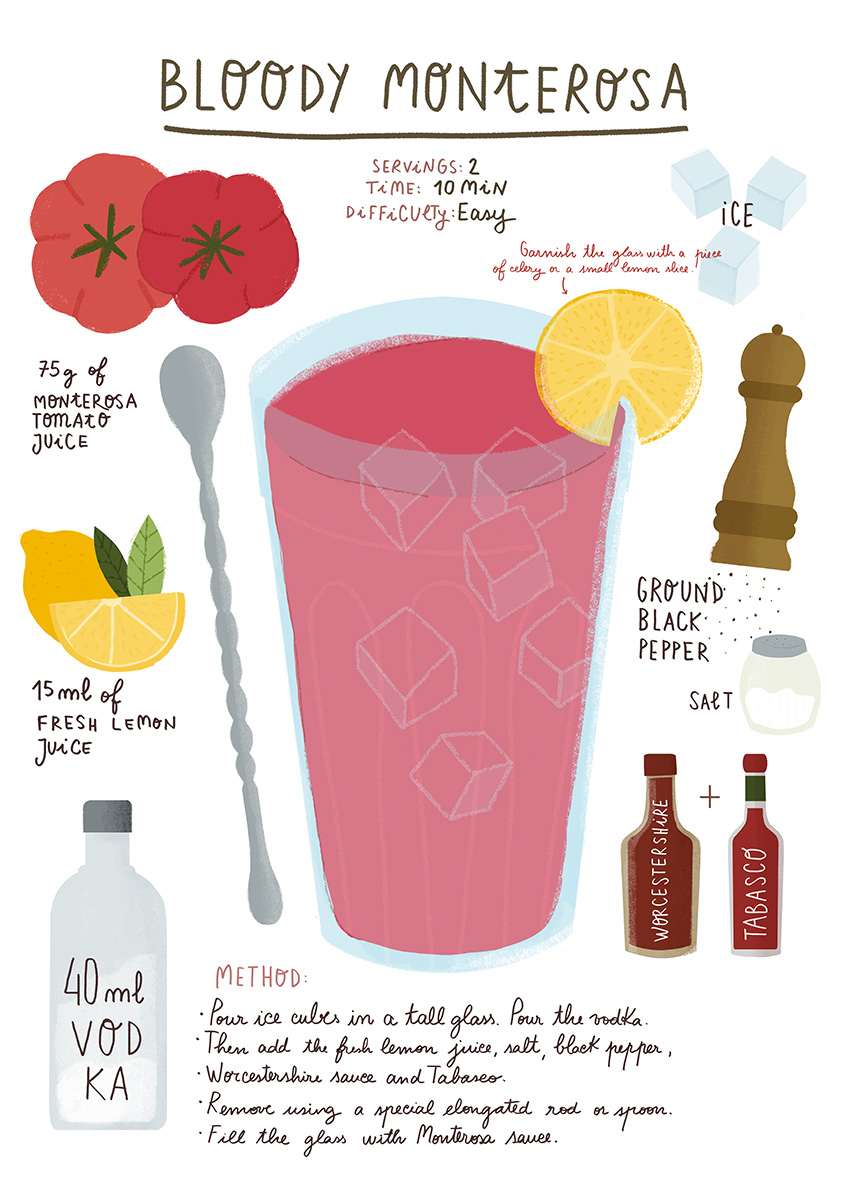 The Bloody Mary is certainly a distinctive cocktail, both for its deep red colour and for its unique flavour.
Its spicy aftertaste makes this cocktail perfect for any time of year: ideal as a refreshing drink on hot summer afternoons as well as a pick-me-up on long winter nights.
Imagine using the best tomatoes to make it? The result would be without a doubt something unique and unbeatable… that's why we present to you our bloody Monterosa recipe! It's not just a simple variation on the classic Bloody Mary, but the best tomato-based cocktail you've ever tasted.
Don't be fooled by that fact that it's quick and easy to prepare. The good things in life shouldn't always be a struggle. The Bloody Monterosa is incredibly tasty despite the fact that its preparation is so simple.
Cheers!
Servings: 2
Time: 10 minutes
Difficulty: Easy
Ingredients:
75 grams of Monterosa tomato juice
40 ml of vodka
15 ml of fresh lemon juice
Worcestershire sauce
Tabasco
Salt
Ground black pepper
Ice
Preparation Method
Pour ice cubes in a tall glass.
Pour the vodka.
Then add the fresh lemon juice, salt, black pepper, Worcestershire sauce and Tabasco.
Remove using a special elongated rod or spoon.
Fill the glass with Monterosa sauce.
Advice:
Garnish the glass with a piece of celery or a small lemon slice.