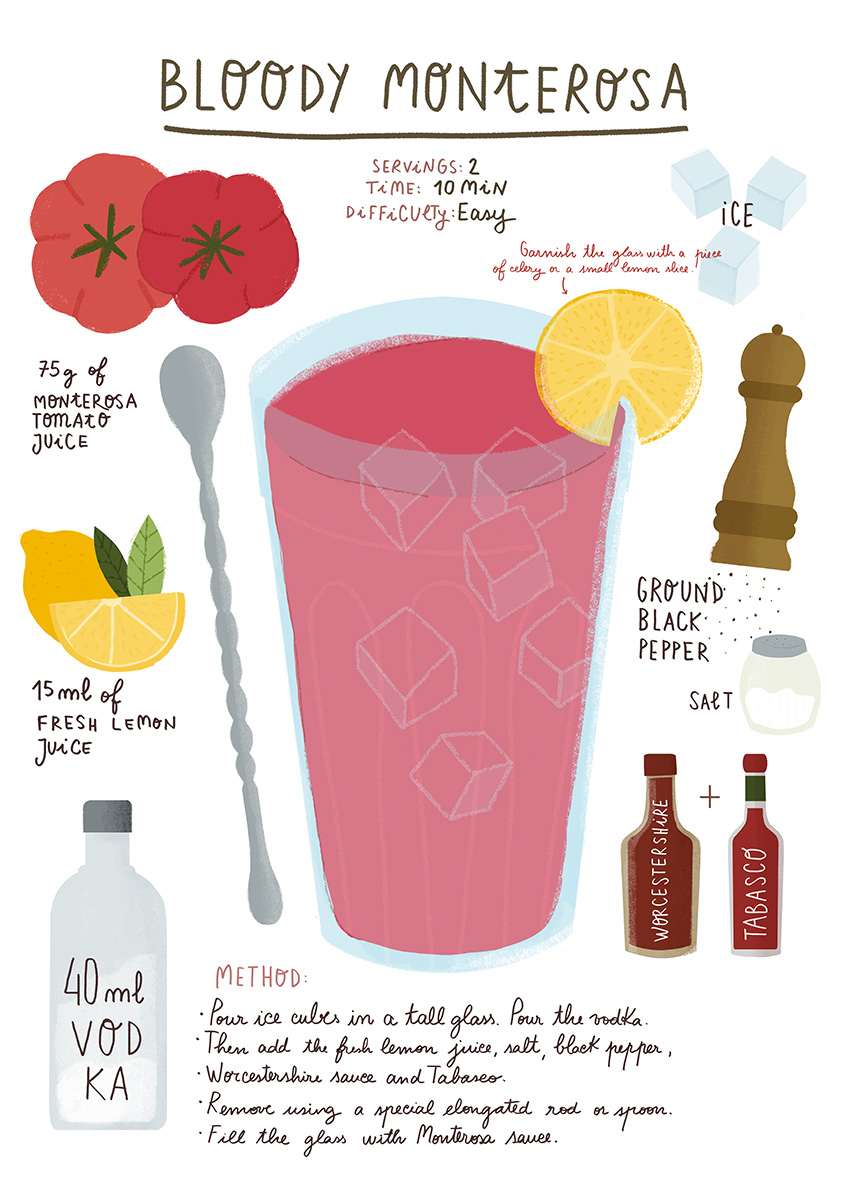 Servings: 2
Time: 10 minutes
Difficulty: Easy
Ingredients:
75 grams of Monterosa tomato juice
40 ml of vodka
15 ml of fresh lemon juice
Worcestershire sauce
Tabasco
Salt
Ground black pepper
Ice
Preparation Method
Pour ice cubes in a tall glass.
Pour the vodka.
Then add the fresh lemon juice, salt, black pepper, Worcestershire sauce and Tabasco.
Remove using a special elongated rod or spoon.
Fill the glass with Monterosa sauce.
Advice:
Garnish the glass with a piece of celery or a small lemon slice.